Author: VM PROJEKT | 20th November 2018
Sectors of critical infrastructure are defined under Act no. 45/2011 Coll. on Critical Infrastructure. The sectors include the segment of electroenergetics. Its elements are objects of nuclear power plants, classic thermal power plants, power stations generating both electricity and heat, hydropower plants, power stations producing electricity using renewable energy resources, power grids including transformer stations, distribution systems including transformer stations, radioactive waste disposal sites and intermediary warehouses of burnt fuel.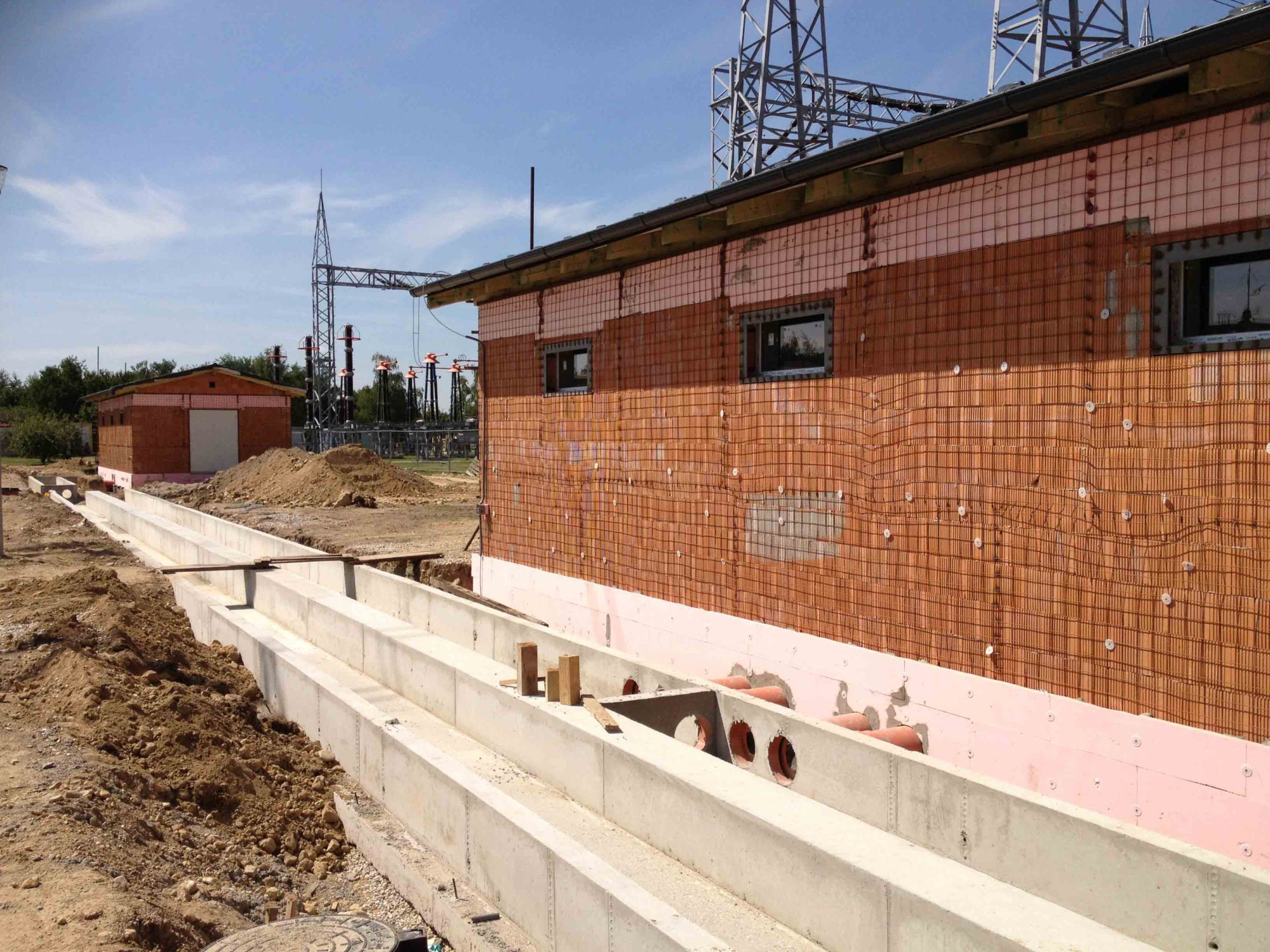 The protection and defence of critical infrastructure are in accordance with its concept approved in the Slovak Republic. Power breakout or failure of individual critical infrastructure elements may put the health and lives of citizens in danger and cause considerable social damage.
Company VM PROJECT, s.r.o. designs objects of transmission grid electrical and transformer stations that are a part of the critical infrastructure of the Slovak Republic. We are aware that protecting such objects is important, and that's why we devote careful attention to this topic. Our company's workers participate in trainings and seminars on this topic.
The topic of electromagnetic interference (EMI) is one of the most serious threats to this infrastructure that was not given a sufficient attention in the past. Electromagnetic interference may originate in natural sources (e.g. A struck of lightning, solar activity...) or it may be evoked by human activity (e.g. Electromagnetic field in the vicinity or interior of power stations and lines, high-frequency interference of FM broadcast, TV broadcast, wifi signal, cell phone network and other electrosmog, nuclear blast, intentionally generated electromagnetic pulses – terrorist attacks...)
Critical infrastructure objects should meet electromagnetic compatibility requirements (EMC) and be able to effectively eliminate electromagnetic interference. A quality design of buildings having EMC shielding requires draft measures to be implemented depending on a degree of protection. The degree of protection is usually determined by an investor after a risk analysis is carried out.
A concept of the EMC-shielded building is based on a Faraday cage built up in a perimeter coat of a protected space or the building with connection to a grounding network of a given locality. It is important to solve all openings and passages through the perimeter coat of the building in such a way that the openings do not exceed dimensions of a Faraday cage basic mesh eye. Therefore, it is vital to devote special attention to a design of details of openings, cable passages, media and air ventilation.
As a subcontractor, VM PROJEKT, s.r.o. has cooperated in defining a standard for the design of shielded objects for a transmission grid operator in the Slovak Republic. In accordance with the standards, the following Slovak power stations projects have been planned and objects built up:
Remote control and extension of T402 in ESt Stupava – SO 520 joint operations building, SO 523.1 – 3, protections housing 01 – 03,
Switching station 400kV Gabčíkovo – SO 520 – joint operations building, SO 523.2 – protections housing DO 02 – DO 04,
ESt SPIŠSKÁ NOVÁ VES – SO 520 building of joint operations (BSP), SO 523.1 housing of secondary technical equipment 1 – 2,
ES Podunajské Biskupice – SO520.1 joint operation building,
ES Podunajské Biskupice – SO520.2-6 protections housing DO01 – 05
Now, these electrical station objects are under construction:
Transformer station 400/110 kV Senica – SO 520 – joint operations building
... and others